This is a long overdue post about Epicenter located in Green River, Utah. Where is Green River, Utah you ask? Well, lucky for you, I've got an illustration.
This illustration and all the hand-drawn & hand-written goodness comes to me direct from the fine folks at Epicenter. Just this week I received a beautiful piece of snail mail from them and I just had to share it and all the info I could drum up about the great work they are doing in our country. The informational mailer was produced on newsprint and folded into the cutest square piece. (I really can't get enough of the printed goods.) I've receive many beautiful pieces from Epicenter in the past. (Psst… they've got graphic design skills that are up for your grabs folks!)
Now, the reason I know so much about the Epicenter is because one of my dearest lifelong friends, Maria, started the organization with a group of her college friends. I'm lucky enough to receive printed materials from the pioneers of Epicenter quite often—holiday cards, pamphlets, postcards and the like. More on that in a moment. First, a word about Epicenter from the Epicenter themselves:
EPICENTER serves as an affordable housing and small business resource center for Green River, Utah, by acting as a Habitat for Humanity Satellite Office, USDA Rural Development Resource Center, Business Expansion and Retention Resource Center,Utah Department of Workforce Services Information Center, Cottonwoods on the Green Apartments Management Office, & creative design studio.
Now, maybe that doesn't seem like a huge deal to you, but did you see that drawing up there? The FIRST EVER Habitat for Humanity House in Green River. They did that! Let me add some context. The average annual household income in Green River is less than $30,000. Now, the cost of living may be lower than where you live, but this number still leaves about 15% of the town's small population under the poverty line. Epicenter is making a difference.
If you want to help my friends make a difference in our country, and possibly get some of this great mail like I do, there are a few ways you can get involved. One, as the above shows, is by making the trip to Green River yourself. If you want to be on the Frontier, go to designonthedottedline.com to learn more. Or, if you can't do that, at least educate yourself about a part of our country you may not know about. And, if you feel so inclined, make a donation, or pick up some Rural gear from Epicenter's ETSY: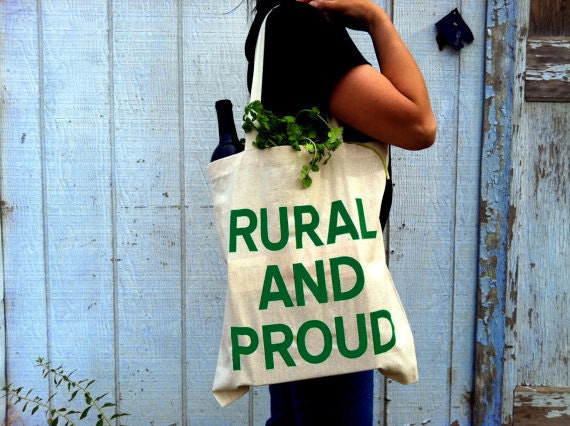 | source |
(PS. Thanks, Maria, for all you do for your community! I'm grateful to have passionate friends like you making a difference in our country.)